intro / explication
Ce texte est modifiable et/ou éditable par qui peut/veut et vise à introduire le projet #hack2O dont la première conférence est ici.
Hack2O
English Version
Hack2O is a free, open-source web platform that provides community-driven and collaborative services to groups and locations working on water and justice issues. It features a mapped inventory of grassroots initiatives and documentation pages related to the civic struggle for water.
What we carry on:
Visibility for local actions taken by those most affected, as well as connections between different groups and activities: This is the mapping feature.
Facilitation of meetings and discussions between individuals and communities worldwide: This is the multilingual forum service.
Documentation space, open to anyone interested, to make the knowledge, techniques, strategies, and methods of various local communities accessible and to maintain them as a commons: This is the wiki.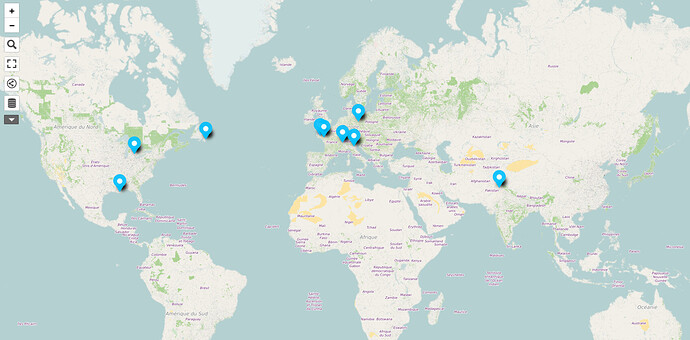 We also offer free trans-communities/disciplinary animation through meetings and training workshops, initiations, and environmental investigations on the subject of water. Webinars and offline meetings are open to city dwellers, activists, investigators, scientists, journalists, and anyone else involved in the Hack2O project.
The issues and problems addressed through this project are not limited by state borders. We approach these issues with a focus on watersheds[1]. For example, the Himalayas are subject to erosion, which impacts water and populations in Nepal, China, Pakistan, India, and Bangladesh. This erosion of the mountain range releases pyrite, a mineral containing arsenic that reacts with oxygen and iron, forming aggregates that settle in sediments and impact water and pumping serving hundreds of millions of people[2].
In addition to industrial pollution, it is always the most marginalized and oppressed communities and individuals who are most heavily affected[3].
It is in these watersheds, which go beyond the borders of administrative units, that active struggles are taking place and more are coming. The impact of human activities is all-pervasive and highly involved in the degradation of water (soil erosion and precipitation, glacier melting, pollution, rising oceans), as well as climate change and pollution, but these are extremely rarely taken into account in representations of the water cycle worldwide[4].
2.2 billion people live without sufficient water sanitation, 5 million die each year from waterborne diseases, 780 million do not have access to clean water, and the majority of these people are women and children. Also, human activities on land have consequences on water and soils that add threats to the quality of ocean waters and to the ecological balance in them. Half of the oxygen we breathe comes from ocean micro-organisms[5].
These small living organisms are responsible for a large part of the substrate and redox transformations that feed the terrestrial ecosystem[6].
Water…
Water is a vital element. In gaseous form, it plays an important role in the atmosphere (0.25% of the total mass of the atmosphere), participating in climate regulation and being a significant factor in global warming[7] [8] and its consequences in our daily weather.
In solid form, ice and snow cover the poles and high mountains. In liquid form, it is necessary for the process of life's emergence (prebiotic)[9] on our planet and for the continuation of this life once it has appeared. However, less than 1% of the water on our planet is available for human use[10] [11].
In just a few decades, human activities, particularly industrial ones, have had dramatic consequences for planetary balances, for all living organisms[12], and for human living conditions in all forms of water. Per- and polyfluoroalkylated substances (PFAS) [PFAAs, PFOS, PFHx, PFNA] are now present everywhere in "rainwater", on all inhabited areas of the globe, with concentrations harmful to our health, probably constituting a reached planetary limit and being considered a negative commons[13] [14], found in the blood and certain organs of the populations; in the bodies of wild and domestic animals, including in the ice of the poles and the air of the highest mountains. This is just one tragic example among far too many other cases.
Climate change and drought, acidification, evolution of the salt water / fresh water ratio, desertification, extreme weather events, pollution, poisoning, water grabbing and privatization…
Everywhere in the world, individuals and communities are facing concrete problems directly related to difficulties accessing water. Everywhere in the world, groups are organizing and acting for their survival, dignity, rights, and the management of water as a commons
---
Version française
C'est un espace web gratuit sous logiciel et licences libres qui fournit des services communautaires et collaboratifs à des groupes et lieux (de ses communautés) qui œuvrent dans les enjeux de l'eau et de la justice ; avec un inventaire cartographié des initiatives militantes, et pages de documentations liées, autour de la lutte civique pour l'eau.
Ce que nous portons :
Rendre visible les actions locales menées par les premières personnes concernées, ainsi que les liens existants entre les différents groupes et activités : C'est la cartographie.
Faciliter les rencontres et les discussions entre individus et communautés à travers le monde. C'est le service de forum multilingues.
Un espace de documentation, wiki, ouvert à toutes personnes intéressées afin de rendre appréhendable les savoirs, les techniques, les stratégies, les méthodes, des différentes communautés locales et d'entretenir ceux-ci tel un commun.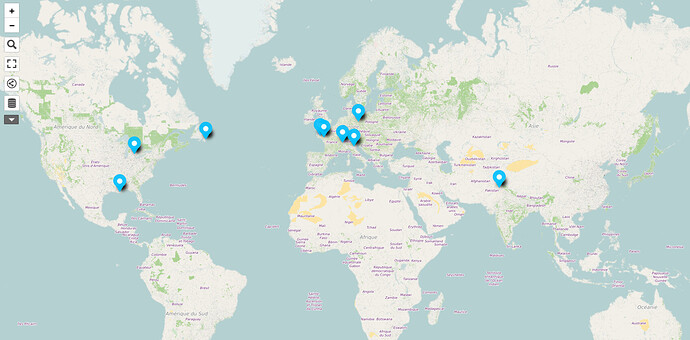 Nous proposons également gratuitement une animation trans-communautaires au travers de rencontres et d'ateliers d'entraînement, initiations, formations, aux enquêtes environnementales sur le sujet de l'eau. Webinaire et rencontre offline ouvertes aux cityoyen⋅nes, activistes, investigateur⋅ices, scientifiques, journalistes, comme tout ce qui est fournit dans le projet hack2o.
Les enjeux et problèmes que nous abordons à travers ce projet ne sont pas arrêtés, ni limités, par les frontières des États. Nous concevons nos réflexions et nos productions avec les bassins versants[1:1]. Par exemple, l'Himalaya est sujet à l'érosion et les conséquences sur l'eau et les populations se fait au Népal, en Chine, Pakistan, Inde, Bangladesh. De cette usure du massif provient de la pyrite, un minéral, en concentration importante contenant de l'arsenic qui réagit avec l'oxygène and le fer présent. Se forment alors des agrégats se déposant dans les sédiments et impactant, par relâchement, les eaux et pompages desservant des centaines de millions de personnes[2:1]. En ajoutant à cela les pollutions issues des activités industrielles, ce sont toujours les communautés et personnes les plus invisibilisées et les plus opprimées qui sont le plus fortement touchées[3:1].
C'est dans ces bassins versants, et dans leurs replis, qui dépassent les frontières des administrations, que des luttes sont actives et d'autres à venir. L'impact des activités humaines est omniprésent et hautement impliqué dans la dégradations des eaux (usure et usage des sols et précipitations, changements dus à la fonte des glaciers, la pollution, montée des océans), aussi le réchauffement climatique et les pollutions ne sont que extrêmement rarement prises en comptes dans les représentation du cycle de l'eau à travers le monde[4:1].
2, 2 milliard d'humain⋅e⋅s vivent sans un assainissement de l'eau suffisant, 5 millions meurent chaque année de maladies liées à de l'eau polluée, 780 million d'humaines n'ont pas accès à de l'eau propre à la consommation. Aussi, les activités humaines terrestres ont de conséquences sur l'eau et les sols qui viennent ajouter des menaces sur les qualités des eaux océaniques et sur les équilibres écologiques dans celles-ci. La moitié de l'oxygène que nous respirons provient des micro-organismes des océans[5:1].
Ces petits organismes vivants sont à l'origine d'une grande partie des transformations de substrat et d'oxydoréduction qui alimentent l'écosystème terrestre[6:1].
De l'eau
L'eau est un élément vital. Sous forme gazeuse est joue un rôle important dans l'atmosphère (0,25% de la masse totale de l'atmosphère), elle prend part aux régulations climatiques et constituent un facteur important dans les questions de réchauffement[7:1] [8:1], et avec des conséquences dans nos météos quotidiennes.
Sous forme solide, glaces et neiges, couvrent les pôles du globe et les hautes montagnes. Sous forme liquide elle est nécessaire aux processus d'apparition de la vie (prébiotique)[9:1] sur notre planète puis à la perpétuation de cette vie une fois apparue. Or, de moins de 1 % de l'eau de notre planète est disponible pour l'usage des humain⋅e⋅s[10:1] [11:1].
En seulement quelques dizaines de décennies les activités humaines, notamment industrielles ont porté sur l'eau, dans toutes ces formes disponibles, des conséquences dramatiques pour les équilibres planétaires, pour tous les organismes vivants[12:1], pour les conditions de vies humaines. Les substances per- & polyfluoroalkylées (PFAS) [PFAAs, PFOS, PFHx, PFNA] sont désormais présentes partout dans les « eaux de pluie », sur toutes les zones habitées du globe, avec des concentrations délétères pour notre santé, constituant ainsi probablement une limite planétaire atteinte, et pouvant être considérées comme un commun négatif[13:1] [14:1], retrouvées dans le sang et certains organes des populations ; dans le corps des animaux sauvages et domestiques, y compris dans les glaces des pôles et l'air des plus hautes montagnes. Ceci n'est qu'un seul dramatique exemple parmi beaucoup trop d'autres cas.
Réchauffement climatique et sécheresses, acidification, évolution des rapports eau salée / eau douce, désertification, événements météorologiques extrêmes, pollutions, empoisonnements, accaparement et privatisation de l'eau… Partout à travers le monde des individus et des communautés sont confrontés aux problèmes concrets directement issus de difficultés d'accès à l'eau.
Partout dans le monde des groupes s'organisent et agissent pour leur survie, leurs dignités, leurs droits et la gestion de l'eau comme un commun.
---