The takeover of the environmental movement by capitalism is now complete.
This 2019 documentary by Jeff Gibbs demonstrates how "energy transition" is but a delusion.
It also faces us with the "environmental" activist's narrative that 'the' problem is over-population: no, the problem is capitalism, consumerism, Growth, and our inability to live without consuming more energy. The problem is caused by the hubris of occidental way of life ; the American Dream is but a nightmare for the whole species.
It shows how "environmental organizations" are actually "environ-mental": surrounding our minds, they lie to the public, take money from fossil fuel companies, and invent a sustainable future-of-energy that was never there. Here, for example, these very well-known organizations promote the use of "biomass" – which means burning thousands of tons of trees per year, sometimes mixed with oil-based residues like retired tires to boost the furnace temperature, using oil-based motor engines to cut and process trees, spending more natural gas than generating electricity… WTF?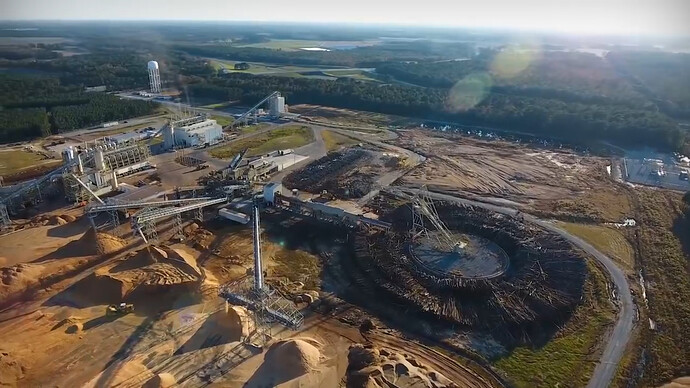 The only reason we're not talking about over-population, consumption, and the suicide of economic growth, is that would be bad for business. Especially the cancerous form of capitalism that rules the world, now hiding under a color of green.
How is it possible that this system continues after the COVID-19 crisis? It's only possible as we, citizens, accept the industrial and State propaganda that we're going to transition to so-called clean energies: it won't happen any time soon. Our only route is to transition away from capitalism and leave consumerism and industrialism behind us.
There is a way out of all this. We humans must accept that infinite growth on a finite planet is suicide. […] We must take control of our environmental movement, and our future, from billionaires and their permanent war on planet Earth. They are not our friends. Less must be the new more.
The conclusion of the documentary, is that we are responsible for what happens. I found it quite a weird ending as the whole narrative was about a systemic problem of capitalism taking over the opposing environmental side to a point where major profit was realized by boosting the speed of destruction of life on Earth. Anyway, the final image of the documentary is a quote from 1962 by late environmentalist and marine biologist Rachel Carson:
Humankind is challenged, as it has never been challenged before, to prove its maturity and its mastery – not of nature, but of itself.