New Arrival!
- Book of Illustrations -
UN DECLARATION ON RIGHTS OF PEASANTS AND OTHER PEOPLE WORKING IN RURAL AREAS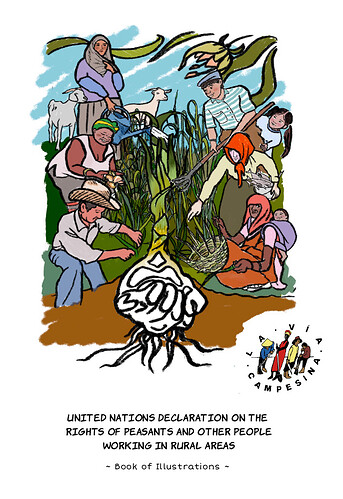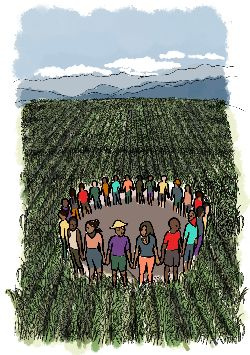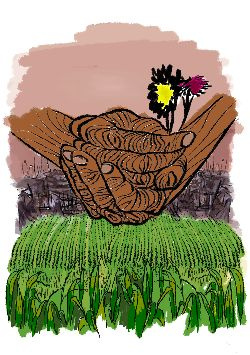 Today, 17 April 2020, millions of food producers around the world – among them peasants, small and medium-scale farmers, indigenous people, migrant workers, farm labourers, pastoralists, fisherfolk – are commemorating the International Day of Peasants' Struggle.
#LaViaCampesina is marking this day by releasing an illustrated version of the UN Declaration on the Rights of Peasants and Other People Working in Rural Areas (UNDROP).
Read the introduction "This land, this water, this forest – this is us!"
We dedicate this work to more than a billion people living in rural areas, who exist and resist the assault of global capital. It remembers the martyrs who lost their lives and livelihood in the struggle to protect their land, the seeds, water, and forests. It defends the rights of peasant women and people of diverse identities in every corner of this world.
#StayHomeButNotSilent :: #PeasantsRightsNow
The Book of Illustration that we present here explores the several aspects of this UN Declaration.
Through compelling visuals that were carefully crafted by Sophie Holin, a young activist and supporter of La Via Campesina, this book aims to popularise the contents of the UN Declaration and spread awareness about it among rural communities. The book, originally produced in English, Spanish and French, will also be available as an open-source document for social movements to adapt and translate into local languages.