AsynChroniques des petites singularités
Cette sixième édition ne paraît qu'un mois seulement après la précédente annonçait la sortie de THX — Présence Solidaire et l'approche de l'OFFDEM O₂. Nous reviendrons sur l'OFFDEM qui vient de se terminer et celui qui s'annonce, et surtout le Tsunami du 31 mars.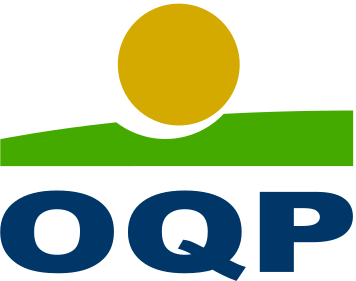 Le tsunami du 31 mars 2022
Nous remercions grandement toustes les habitant·e·s du collectif qui nous ont accueilli·e·s avec bienveillance et générosité alors que le pays qui les héberge, parfois depuis des décennies, continue de faire comme s'ils et elles n'existaient pas, malgré leurs années de présence sur le territoire, leur travail exploité, et qui ne donne toujours pas droit à leur reconnaissance citoyenne.
Avec la fin de « la trêve hivernale » fixée au 31 mars, les occupant·e·s de la KBC et d'autres lieux à Bruxelles, en Belgique et ailleurs en Europe, quelle que soit leur situation et quel que soit leur âge, sont de nouveau expulsables des lieux souvent précaires et insalubres qui leur a permis de passer l'hiver hors de la rue. Mais cette année est particulière, le Collectif Zone Neutre et les autres mouvements de sans-papiers ont décidé d'organiser un véritable Tsunami. Iels veulent tirer parti de la force de leur union pour faire valoir leur droit auprès des autorités, et iels invitent les autres groupes internationaux et leurs soutiens à les accompagner dans cette action en la visibilisant.
Les petites singularités en profitent pour se rassembler, et engagent les participant·e·s et ami·e·s de l'OFFDEM à organiser chez elleux des rassemblements de soutien pour la régularisation de toustes les sans-papiers de Bruxelles et d'ailleurs qui le désirent. Personne n'est illégal !
L'appel des nos ami·e·s du Collectif Zone Neutre est ici ! → Zone Neutre 31 mars - Appel aux soutiens
OFFDEM O₂ → O₃
Comme chacun·e sait, les geeks comptent à partir de zéro. Ainsi Oxygène était la troisième édition d'OFFDEM et Ozone en sera donc la quatrième. Les 5 et 6 mars derniers, nous avons été accueilli·e·s par le Collectif Zone Neutre dans les locaux occupés de l'ancien siège de la banque KBC.
Nous n'avons pas la place ici dans les AsynChroniques pour rendre compte de l'ensemble des activités qui ont occupées nos journées durant l'O₂FFDEM et nous vous proposons seulement un aperçu des tables rondes qui ont rythmées nos conversations. Un grand merci à toutes les personnes qui sont venues consacrer plusieurs jours à ces discussions, présenter leurs projets et les soumettre à la critique et l'approbation de leurs pairs. Merci surtout pour les bons moments passés ensemble, cela faisait bien longtemps que nous n'avions pas pu nous réunir. À ce jour, aucune victime n'est à déplorer.
Vous pouvez relire les notes prises lors des activités qui dépassent largement ce qui est écrémé ci-dessous et mérite une conversation prolongée qui est disponible sur #engagement:offdem et à laquelle nous vous invitons !
Format
Cette année nous avons expérimenté avec un format unique—une tablée—qui a passé en revue l'ensemble des thématiques pendant toute la rencontre. Cela nous a permis d'être ensemble et partager le même espace physique et psychique et ainsi construire d'un thème à l'autre de manière transversale. Les pauses donnaient l'occasion à des groupes de se former autour d'affinités électives selon les envies et disponibilités de chacun·e.
L'oxymore de la « Technique Verte »
Librehosters – Les hébergeurs libres
Les Librehosters ayant été annoncés comme un sujet transversal pour l'OFFDEM, il n'est pas surprenant que l'assemblée des Librehosters ait été riche et diversifiée. Non seulement des membres du réseau Librehosters ont participé, mais aussi des entités non affiliées qui fournissent des services de logiciels libres militants au public (comme SourceHut) et des personnes qui sont engagées quotidiennement dans les mouvements sociaux (comme ZIN TV), ou les deux, comme nos amis les @gnuragistes.
Nous avons passé en revue les questions récurrentes, telles que la centralisation des centres de données pour l'hébergement prétendument alternatif – un sujet dont nous sommes conscients depuis le début, mais que nous n'avons pas pu aborder jusqu'à présent, à moins de considérer le formidable effort de Neutrinet pour établir un centre de données local pour les associations à Bruxelles. Nous avons discuté des affinités et des différences possibles entre le réseau Librehosters et l'InfraRed, concluant que le premier devrait probablement se concentrer sur la promotion des services de logiciels libres, dans la lignée des CHATONS, et laisser le réseau d'entraide des administrateurs système au second. @gio a présenté le Librerouter, un routeur maillé matériel qui peut être facilement reproduit n'importe où, et son initiative sœur, elRepo.io qui propose un dépôt culturel distribué. Nous avons eu la chance de bénéficier de la longue expérience de Marsnet en matière d'hébergement libre à Marseille.
P2P Assembly
Médias Radicaux
Le clou de la rencontre était sans doute l'exploration d'une mise en application directe de nos aspirations dans le cadre de la table ronde sur les médias militants. Le Collectif Zone Neutre, qui nous accueillait, a pu exposer son besoin et son approche de médias militants conçus par et pour les sans-papiers (journal, radio) et rencontrer d'autres act·eur·rice·s proposant des moyens médiatiques appropriés comme ZIN TV et Radio Panik. ZIN TV propose « de donner la parole à ceux qui ne sont pas représentés dans les médias traditionnels », par une approche audiovisuelle, permettant aux personnes engagées dans des luttes de s'approprier les outils et devenir actrices de leurs propres médias en apprenant à tourner et monter leurs images pour ensuite les diffuser en ligne. Usagers de Viméo, le collectif cherche à trouver une solution libre pour échapper aux contraintes grandissantes de la plateforme et renouer avec des pratiques qui lui sont plus proches. Radio Panik quant à elle soutient déjà les sans-papiers avec une émission mensuelle animée par @Said.
---
Des QR codes ont circulé pour lancer la discussion autour du prochain OFFDEM Ozone qui aura lieu l'an prochain dans un lieu en périphérie de l'Europe à déterminer par le collectif des personnes formé autour des trois éditions… Ces codes QR sont valables jusqu'au 31 mars, alors ne tardez pas à les activer !
Vous pouvez, grâce à l'extraordinaire travail de @cnbcp qui sont venus spécialement pour documenter l'événement, consulter les notes bilingues (français et anglais) des tables rondes qui ont eues lieu tout le week-end. Merci à Connie et Benjamin qui nous ont rejoint depuis Lyon, et merci également à toustes celleux qui ont choisi de se rendre à Bruxelles pour porter le flambeau d'un logiciel libre et politique—ou libre car politique.
---
English
This sixth edition appears only a month after the previous one that announced the publication of THX — Présence Solidaire and the then upcoming OFFDEM O₂. We'll come back on OFFDEM that just finished and above all, on the announced March 31st Tsunami.
The Tsunami of March 31st 2022
We would like to thank all the inhabitants of the collective who welcomed us with kindness and generosity while the country that hosts them, sometimes for decades, continues to act as if they do not exist, despite their years of presence on the territory, their exploited work, and which still does not give them the right to citizen recognition.
With the end of the "Winter truce" on March 31, the occupants of the KBC and other places in Brussels, Belgium and elsewhere in Europe, whatever their situation and whatever their age, are once again subject to eviction from the often precarious and unhealthy places that allowed them to spend the Winter off the streets. But this year is special, the Neutral Zone Collective and other undocumented citiznens' movements have decided to organize a real Tsunami. They want to take advantage of the strength of their union to assert their rights to the authorities, and they invite other international groups and their supporters to accompany them in this action by making it visible.
Les petites singularités take the opportunity to gather, and urge the participants and friends of OFFDEM to organize rallies at home in support of the regularization of all undocumented citizens in Brussels and elsewhere who want documents. Noone is illegal!
The call from our friends of Collectif Zone Neutre is here! → Zone Neutre 31 mars - Appel aux soutiens
OFFDEM O₂ → O₃
Comme chacun·e sait, les geeks comptent à partir de zéro. Ainsi Oxygène était la troisième édition d'OFFDEM et Ozone en sera donc la quatrième. Les 5 et 6 mars derniers, nous avons été accueilli·e·s par le Collectif Zone Neutre dans les locaux occupés de l'ancien siège de la banque KBC.
We do not have the space here in the AsynChronicles to report on all the activities that occupied our days during O₂FFDEM and we offer you only a glimpse of the round tables that punctuated our conversations. A big thank you to all the people who came to dedicate several days to these discussions, present their projects and submit them to the criticism and approval of their peers. Thank you especially for the good times we had together, it had been a long time since we had been able to meet. To date, there have been no casualties.
You can reread the notes from the activities which go far beyond what is skimmed below and merit an extended conversation which is available at #engagement:offdem and to which we invite you!
Format
This year we experimented with a unique format–a single table–that reviewed all the themes throughout the gathering. This allowed us to be together and share the same physical and psychic space and thus build from one theme to the next in a transversal way. The breaks gave the opportunity for groups to form around elective affinities according to the desires and availability of each one.
The Green Tech Oxymoron
Librehosters Assembly
P2P Assembly
Radical Media
The highlight of the gathering was undoubtedly the exploration of a direct application of our aspirations in the framework of the roundtable on activist media. The Neutral Zone Collective, which hosted us, was able to expose its need and approach to activist media designed by and for undocumented citizens (newspaper, radio) and to meet other actors proposing appropriate media means such as ZIN TV and Radio Panik. ZIN TV proposes "to give a voice to those who are not represented in the mainstream media", through an audiovisual approach, allowing people involved in struggles to appropriate the tools and become actors of their own media by learning to shoot and edit their images and then broadcast them online. Users of Vimeo, the collective seeks to find a free solution to escape the growing constraints of the platform and to reconnect with practices that are closer to it. Radio Panik already supports undocumented citizens with a monthly show hosted by @Said.
---
Some QR codes have been circulated to launch the discussion about the next OFFDEM Ozone which will take place next year in a place on the outskirts of Europe to be determined by the collective of people formed around the three editions… These QR codes are valid until March 31st, so don't delay to activate them!
You can, thanks to the extraordinary work of @cnbcp who came especially to document the event, consult the bilingual notes (French and English) of the round tables which took place all weekend. Thanks to Connie and Benjamin who joined us from Lyon, and thanks also to all those who chose to come to Brussels to carry the torch of free software and politics–or free software because it's political.
---
OFFDEM Ozone will be next in HE 012023.