Everything dreams. The play of form, of being, is the dreaming of substance. Rocks have their dreams, and the earth changes…
Ursula Leguin
In December 2018 I have taken part in the ALCHORISMA workshop, a week-long work session organized by Constant and mediated by RYBN and FoAM >
" Alchorisma alludes to the relationships between algorithms, charisma, rhythm, alchemy and karma. Alchorisma is a Constant worksession which looks at integrating cosmogenetic views with the charisma surrounding technology. We look at ways to infect existing algorithmic models with positions that acknowledge the importance of co-existence with non-human entities. The Alchorisma worksession takes place from 2nd - 8 December 2018 at Z33, House for Contemporary Art in Hasselt, Belgium. " !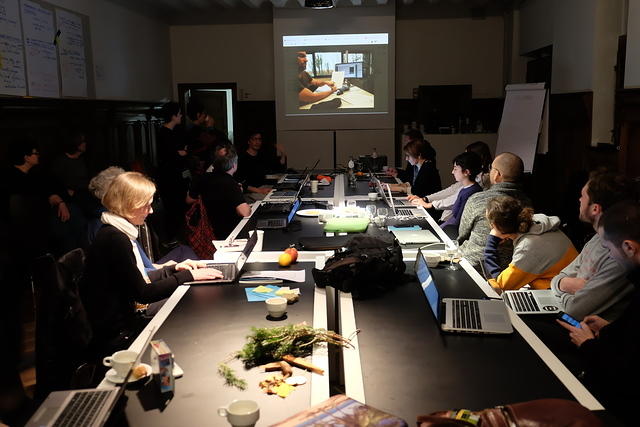 In this timespan we got together with a very diverse group of around 20 artists, and engaged in collective research, creation and discussion. I was very pleased with the structure of the meeting, in which the worksession itself was the centerpiece for research development, and a finished product was not the final goal, but rather interesting axis of research.
In the workshop we worked with the sensibilization to three manifestations of non-human agency: trees, rocks and spirits.
One of the first contacts we had was the immersion in the Bokrjik Domain, a reserve, a collection in the outskirts of Hasselt. We were introduced to the domain by Hans, the Green Collection Manager.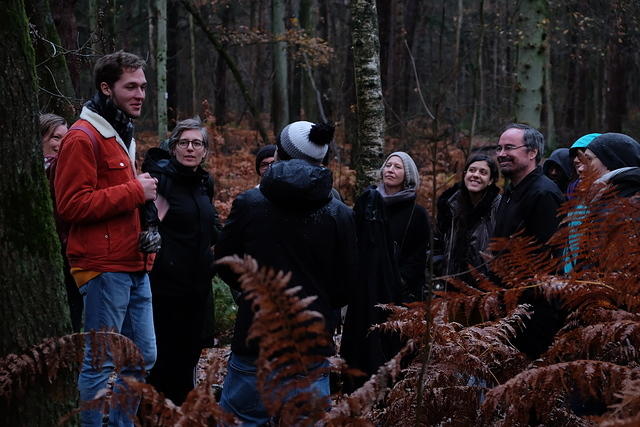 You see, the BK domain is very interesting because it is a nature park and has a differential, that the species have been catalogued and compiled in a database. Hans job is to take care of the park, collection and the database. It is a lot of work!
On the follorwing days, those who were interested in re-visiting the domain made a smaller excursion to meet Hans and the collection, and try to understand what were the needs and informations conveyed by the human and non-human entities…
After a visit and some exchange with Hans, the group (comprised of me, Anne-Laure Buisson, Axel Meunier, Sumugan and Vesna Manojlovic) came back and brainstormed about our experience. This was distilled across several days, in which An Mertens came up jokingly with the term "Database Anxieties", and we begun seeing this as a condition in this era of information flooding and transformations and the lack of manpower to compile and mine this data.
We condensed our thoughts in the form of a compilation of texts that we named "Incantations, Tales, Spells and Remedies for Database Anxieties".
For those who wish to have a look:
incantations-database-anxiety.pdf (65.0 KB)